Skip to content
COMMUNITY GROWTH
PARALYMPIC AWARENESS
SCROLL FOR MORE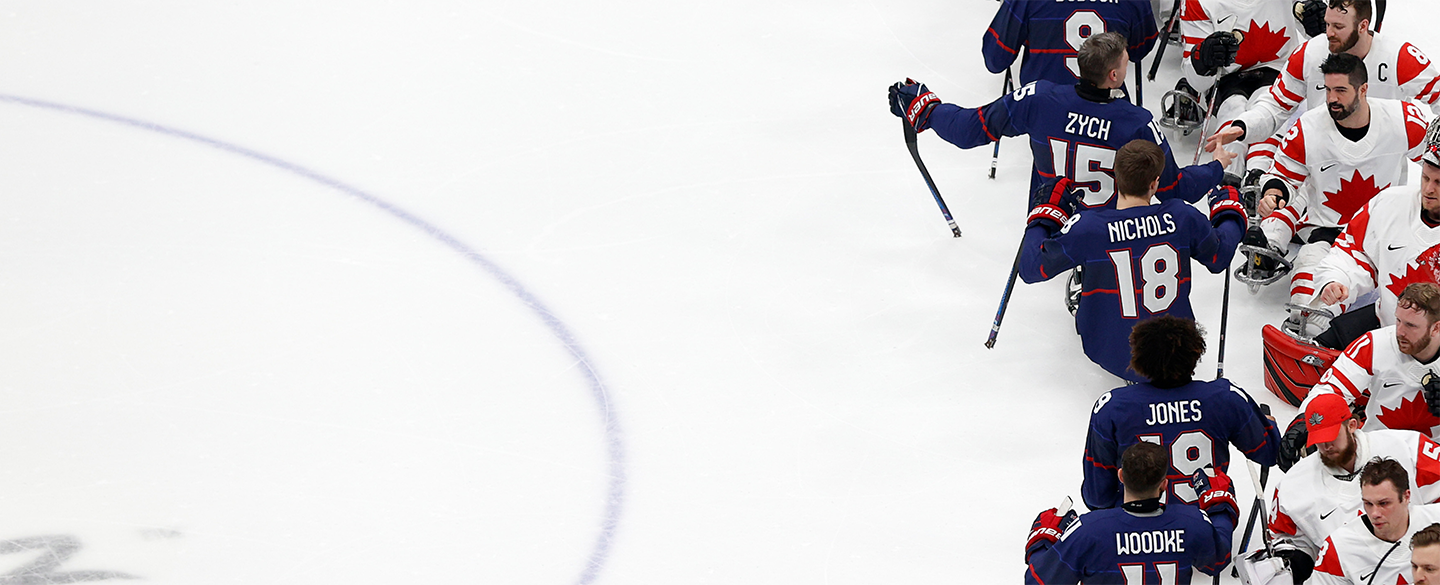 COMMUNITY GROWTH
PARALYMPIC AWARENESS
PARALYMPIC AWARENESS
The Paralympic Games represent inclusion through the infinite possibility of sport. The incredible talent and strength of Team USA Paralympic athletes highlight the best of our country's diverse abilities and backgrounds.
In 2021, the USOPC launched the organization's first dedicated campaign to elevate awareness of the Paralympic Movement. We partnered with NBCUniversal to create groundbreaking live coverage of the Paralympic Trials and increase Games coverage.
To further build excitement for the Paralympic Games, Show the World launched across a range of channels including broadcast, social and digital media as part of the We Are Team USA campaign.
Unprecedented NBC Universal Programming
Showcased an unprecedented 1,200 hours of Paralympic programming of the Tokyo Games.
Increase from 70 hours for the Rio 2016 Games and 5.5 hours for the London 2012 Games.
Included the network's first-ever primetime broadcasts, more than 200 hours of TV coverage among NBC, NBCSN and the Olympic Channel: Home of Team USA and over 1,000 hours of live streaming across 19 sports on NBC's digital platforms.
Fans responded enthusiastically and expressed a desire for Paralympians to receive more airtime, which we will achieve for future Games.
Show the World Metrics
Compared with the 2016 Rio Paralympic Games:
+81%
Broadcast viewership
+2.5x
Web search activity
In addition to the dedicated campaign to drive Paralympic awareness, the USOPC partnered with Toyota to create a first-of-its-kind program: providing financial support for every member of the U.S. Paralympic Team through a $5M fund, $3.7M of which was received in 2021, to help athletes pursue their dreams.
The Tokyo Paralympic Games also marked the first summer Games where Team USA Paralympians received equal pay for winning a medal compared to their fellow Team USA Olympians, placing more than $4.4 million in the hands of U.S. Paralympic medalists. The USOPC enacted this long-overdue change in September 2018, and applied it retroactively to Paralympic medalists from the 2018 Games.
In 2021, the election of USOPC's Chief of Paralympic Sport, Julie Dussliere, to serve as treasurer of the Americas Paralympic Committee, and the re-election of seven-time Paralympic medalist and USOPC board member Muffy Davis to the International Paralympic Committee Governing Board underscored the ongoing contribution from the U.S. to the international Paralympic community.