Skip to content
Team USA shined during back-to-back Olympic and Paralympic Games that highlighted the power of sport, the resilience of the human spirit and the diverse and talented athletes who inspire the best in all of us.
Despite a year-long postponement and global pandemic, Team USA led all nations at the Olympic Games Tokyo 2020, and placed third in the gold-medal count at the Paralympic Games. Of the 868 athletes who represented Team USA in Tokyo, 386 won medals in 43 sports. This achievement is a testament to the perseverance of Team USA and to the USOPC's mission to empower Team USA athletes to achieve sustained competitive excellence and well-being.
Beyond performance, we focused on transforming the athlete experience, ensuring athletes felt equally supported in their need for safety, health and wellness. Together with our dedicated community of employees, National Governing Bodies (NGBs) and supporters, we promoted a culture of safety, inclusiveness and fairness, and engaged our partners to support athletes in new, authentic ways while helping unite the world through sport. This all took shape around the USOPC's three areas of focus: athlete excellence, sport advancement and community growth.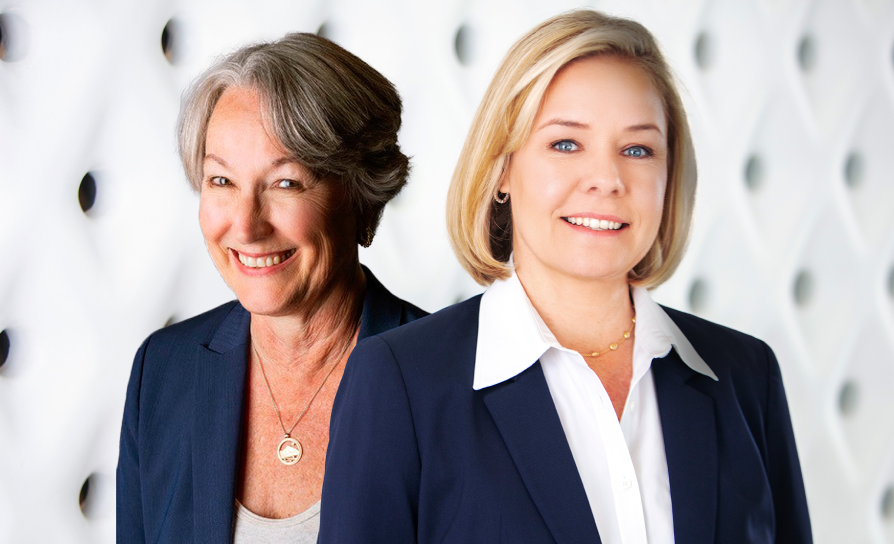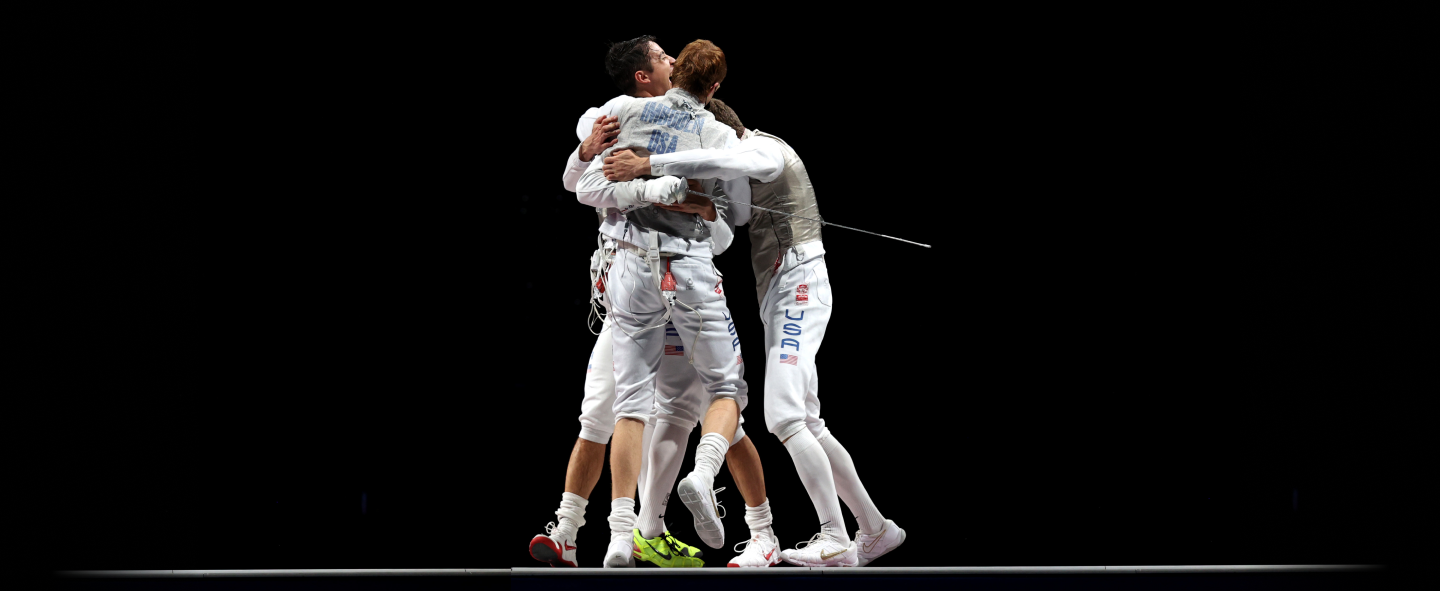 Advancing Our Mission
Competitive Excellence
Olympic Games
113 medals (first)
39 golds (first)
257 U.S. medalists in 28 sports
Paralympic Games
104 medals (fourth)
37 golds (third)
129 U.S. medalists in 15 sports
Well-Being
Eight-in-10*
Team USA athletes reported being satisfied with their overall well-being.
90%+
of U.S. Olympians and Paralympians felt the USOPC prioritized their health, wellness and security while providing appropriate resources and high-quality services throughout their Games experience.**
*Based on 747 athlete responses of 7,183 athletes invited to participate in our annual survey conducted by C+R Research
**Based on 116 athlete responses out of 956 athletes invited to participate in our post-Games survey
How USOPC Uses Our Resources to Empower Team USA
Seventy-eight cents of every dollar in our budget is used to support Team USA athletes, either directly or through programming.
To be the best that we can be, we are investing in good governance, athlete representation and new policies to keep athletes safe.
To support elite athletes holistically, we are fostering both athlete well-being and competitive excellence.
To have the greatest possible impact, we are building a community of Olympic and Paralympic supporters in new and authentic ways.
Defined as the professional management and revenue generation of the organization. Unlike many countries' National Olympic and Paralympic committees, the USOPC is not funded by our federal government. Thus, revenue generation is an important component of the USOPC's organizational success.
You can access our relevant financial statements here.
ATHLETE EXCELLENCE
Empowering athletes to be their best requires a comprehensive view of health and wellness – going beyond the athletic achievement we all celebrate to also recognize and support critical areas like mental health, education, financial well-being, legal rights and personal expression that play a vital role in athlete excellence.
Over the past year, we improved access to services through our Mental Health Assistance Fund and newly launched Mental Health Registry. On-the-ground mental health ambassadors at the Tokyo Games assisted more than 260 athletes, and our mental health team had 267 contacts with athletes seeking support throughout 2021.
We provided athletes a space to discuss important topics like parenting and pre-Games anxiety and announced a groundbreaking rule that allowed athletes to peacefully demonstrate at events to advance racial and social justice. Athlete Ombuds provided advice to athletes on more than 900 cases, and we supported athletes' careers, education and transition through more than $2M in grant funding.
We also launched our Team USA Athlete Marketing Platform to increase sponsorship opportunities, driving millions of dollars for the more than 1,000 athletes who have since enrolled. Through our sport science providers and Technology and Innovation Fund, we provided athletes with cutting-edge technology and groundbreaking sport science to put them at the forefront of competitive excellence and well-being.
And, alongside NGBs, we preserved Team USA athletes' chance to compete through extensive COVID-19 mitigation protocols and logistics – safely getting a delegation of 2,000+ to and from the Games with minimal impact from COVID – and found creative ways to connect athletes with friends and family through our first domestic hospitality program.
Read more
SPORT ADVANCEMENT
Through sport advancement, we're building a stronger future across the U.S. Olympic and Paralympic movement by promoting a culture of safety, fairness, operational excellence and diversity, equity and inclusion (DE&I).
Over the past year, the USOPC and NGBs made tremendous strides in advancing safety, including enacting reforms and prevention measures – and strengthening protections for athletes – as we worked for and helped achieve a global settlement for gymnastics team sexual abuse survivors. The USOPC also launched an Integrity Portal for athletes and others to report concerns and worked for meaningful reform from the World Anti-Doping Agency. The Athletes' Advisory Council helped bring several high-priority issues to the forefront and gave a voice to athletes' concerns.
We helped fuel the future of sport through the launch of the first-of-its-kind College Sports Sustainability Think Tank, which aims to sustain Team USA's collegiate talent pipeline through supporting college sports. We initiated and completed several NGB compliance investigations and continued to work closely with NGBs on an individual basis to share best practices and learnings.
In support of our global purpose of building a better, more inclusive world through sport, we advanced our DE&I efforts. The Team USA Council on Racial and Social Justice played a key role in shaping our DE&I strategy by submitting more than 100 recommendations to foster DE&I dialogue and action, which are taking shape both domestically and on the world stage.
Read more
COMMUNITY GROWTH
By growing the Olympic and Paralympic movements and engaging and rallying fans, donors and partners around Team USA athletes' inspiring feats and stories, the USOPC is uniquely positioned to help build a better, more inclusive world through sport – a standard we're committed to advancing every day through our focus on community growth.
Even during the darkness of COVID, we saw continued support from fans, donors and partners – critical to ensuring each member of Team USA had the opportunity to compete given the USOPC does not receive any government funding. After the announcement that international spectators could not attend the Tokyo Games, we pivoted to a largely digital, social and stateside-based Games experience, seeing $36 million total revenue from donor contributions with 72.8% more first-time donors than 2020.
We launched our Team USA Service & Hope Award, recognizing Team USA athletes who have demonstrated an outstanding commitment to service and announced our We Are Team USA campaign that highlights athletes' humanity, diversity and breadth.
We were able to continue to highlight the infinite possibility of sport through financial support to help Paralympic athletes in the pursuit of their dreams, and increase Paralympic awareness, launching our first dedicated campaign with NBCUniversal. Through the campaign, NBCUniversal showcased an unprecedented 1,200 hours of Paralympic competition at the Tokyo Games – programming we aim to increase for future Games.
Read more
Purpose, Vision, Mission, Principles and Values
USOPC's Role in a Global Movement
The Olympic and Paralympic movements are overseen by the International Olympic Committee and International Paralympic Committee, which are supported by 44 International Federations that govern each sport on a global level.
The USOPC is one of only a handful of combined National Olympic and Paralympic committees, with responsibility to oversee Olympic and Paralympic sport for the U.S.
National Federations administer each sport at the national level (called National Governing Bodies in the U.S.).