Fortified by the foundation of the organization's mission, core values and strategic plan, the USOPC channeled the unprecedented circumstances of 2020 into a unique opportunity to strengthen relationships and distinguish the USOPC as an athlete-centric organization through new listening methods, transparency in organizational decisions and consistent two-way communication across the Olympic and Paralympic community.
Culture Transformation
Amidst the response to the COVID-19 pandemic and postponement of the Tokyo 2020 Games, the USOPC seized an unprecedented opportunity to focus on foundational reform, improve its culture and shine a bright light on its mission, core values and strategic plan. Through continued listening, inclusion and acceptance of all viewpoints – by being creative, building consensus and moving forward with shared purpose – the USOPC continued its journey toward excellence with the full Olympic and Paralympic community. This ongoing work is incredibly important and has made the USOPC better, the sport community safer, protections for athletes stronger and positioned the U.S. Olympic and Paralympic movement for future success.
Organizational Restructure
Following the development of its five-year plan, the USOPC recognized the need to align its strategic priorities with its allocation of resources. The need to adapt and change was profoundly accelerated and expanded by the impact of COVID-19. Following a thorough project analysis and reduction of expenses, the USOPC made strategic decisions based on the resources needed to continue mission-critical programs – including preserving its commitment to high-performance funding for athletes and NGBs and expanding its compliance and certification system. Several decisions were aimed at prioritizing and enhancing improvements to athlete services – both their competitive excellence and well-being. As part of the realignment, the USOPC restructured its leadership team to include ethics and compliance, and strategy and growth, while also bringing athlete safety and security together under a new leadership role within the athlete services division. Throughout, the USOPC was steadfast in providing frequent, transparent outreach to key stakeholders to ensure clarity and collaboration on both the process and impact of the organization's decision-making and path forward.

Ongoing Progress and Reform
In 2020, the USOPC built on its commitment to strong and transparent governance across the Olympic and Paralympic movements. Adding to 2019 reforms, the USOPC passed second and third phases of governance reforms aimed at making the U.S. Olympic and Paralympic community stronger and ensuring the health, wellness and perspectives of Team USA athletes is incorporated in all facets of the organization, while addressing specific recommendations from independent and Congressional reports.
Passed in June, the second phase of reforms focused on increasing athlete representation on USOPC committees and outlining new NGB certification requirements. Additionally, constituent voices were elevated through the direct election and re-election of athlete and NGB representatives to the board from the AAC, NGBC and U.S. Olympians & Paralympians Association.
In October, phase three reforms increased athlete representation on NGB boards and committees, established a new USOPC board committee to focus on NGB certification and compliance-related matters, and clarified USOPC membership and NGB oversight as distinct from relationships with other U.S. sport organizations.

Borders Commission One-Year Report
The Borders Commission, an independent panel chartered by the USOPC, released its One-Year Progress Report as a comprehensive follow up to its July 2019 recommendations for organizational evolution. Chaired by Lisa Borders, former CEO of Time's Up and former WNBA president, the Commission indicated that the USOPC had delivered implementation steps for all five top-line recommendations.
USOPC leadership felt it was essential that an independent and athlete-oriented commission be created to investigate the underlying issues within the U.S. Olympic and Paralympic community related to culture, policies and processes. The USOPC embraced the mandate for change and continued to take substantive actions to better support and engage with athletes while improving the effectiveness of the organizations that also serve them.
Following the Commission's recommendations, the USOPC bylaws were changed to allow direct election of athletes and for them to hold 33% of the seats on the board of directors. NGBs are also now required to have athlete councils. The USOPC also signed an agreement with the Athletes' Advisory Council to provide it with funding for an executive director and other operational areas, enabling the AAC to function as an indispensable "athletes' voice" for cultural competency and a higher functioning organization.
Additionally, the USOPC hired a chief ethics and compliance officer and created a compliance committee to oversee accountability and performance by NGBs. Although this is a critical development, the Commission identified specific areas with respect to USOPC compliance and CECO reporting that must be improved to fill the recommendations.
Also included in the One-Year Progress Report are significant improvements in gender representation. The Commission also recognizes that in order to fulfill the shared mission of protecting and empowering athletes, a series of outstanding diversity goals still need to be met regarding race, ethnicity and life experience.
Empowering Olympians, Paralympians and Amateur Athlete Act
The Empowering Olympians, Paralympians and Amateur Athlete Act of 2020 was enacted in October and included a number of amendments to the Ted Stevens Olympic, Paralympic & Amateur Sports Act and that law's requirements of the USOPC, National Governing Bodies, and the US Center for SafeSport. The USOPC is fully compliant with its new responsibilities under this new law, and has implemented a host of policy and procedure updates to ensure that it consistently meets and exceeds them going forward. Further implementation work is ongoing and expected to be completed during 2021.

Education, Resources and Ongoing Communication
The USOPC quickly prioritized ensuring athletes and the Team USA community remained informed and supported amidst the challenges and uncertainty posed by the COVID-19 pandemic and Tokyo Games postponement. The USOPC began a weekly communication to Team USA athletes, in addition to regular cadence of updates from the COVID-19 Working Group, to share the latest information and avenues of support. The USOPC also created an online hub at TeamUSA.org/coronavirus for COVID-19 resources and information specifically for the Team USA community. In collaboration with the working group and Infectious Disease Advisory Group, the USOPC developed multiple policies and procedures, as well as resources to safely guide athletes back to training, reopen the U.S. Olympic & Paralympic Training Centers, and help athletes and sports organizations plan travel, camps and competitions for the inevitable return to sport.

Athlete Listening
Community listening continued to be a central area of focus in 2020, with an ongoing commitment to gathering feedback, honoring recommendations for further understanding and support, and taking action to cultivate an environment that allows Team USA athletes to thrive today and into the future. As the USOPC sought to better understand the overall athlete experience, providing opportunities for athletes to engage in two-way dialogue was essential to ensure their needs are being met, while also identifying areas for ongoing improvement.
Athlete COVID Impact Survey
The USOPC designed and deployed a survey to better understand the impact of COVID-19 on the Team USA athlete community, focusing specifically on the financial, mental and physical impacts of the pandemic. The results identified resources, services and aid athletes received, while also guiding the USOPC and its engaged community of NGBs, partners and supporters on additional opportunities to enhance athlete support in areas with the greatest impact. Additionally, the results helped develop a preliminary assessment of the landscape surrounding return to training, competition and qualification. The survey was distributed to 4,400 Tokyo Games hopefuls and winter athletes who competed at the elite international level during the 2019-20 season.

643
Olympic athletes

33
summer
sports

6
Winter
sports
94
Paralympic athletes

17
summer
sports

1
Winter
sports
64
NCAA student-athletes

The top-three themes from the survey showed athletes are asking for:
1.

Earning Opportunities

More than half of the responding athletes indicated an interest in participating in paid sponsorship activities with the USOPC, their respective NGB, or partner organizations.
The Athlete Marketing Platform (further articulated within this report) allows for partners to engage a broader range of athletes in various forms of paid activations. 2020 was a groundbreaking year in that the technology was built in preparation for a 2021 launch, in which 1,333 of athletes were invited to the platform and 464 enrolled in group or individual marketing.
In partnership with the Athletes' Advisory Council and National Governing Bodies, the U.S. Olympic & Paralympic Foundation put together a COVID Athlete Assistance Fund that provided direct relief to athletes experiencing financial hardship due to the pandemic. In total, 1,227 athletes received a grant, 987 of which participate in an Olympic sport and 249 in a Paralympic sport, spanning 65 sports overall (41 Olympic and 24 Paralympic).
2.

Community Connection

Survey results indicated athletes desire more connection, to the Movement, each other and their greater community. They seek ways to engage with athletes in different sports and give back to their community at all times, but particularly in times of hardship. In response to this feedback, the USOPC:
Conducted several town hall meetings and discussions with the athlete population to facilitate connection in a virtual environment. We addressed topics such as mental health, return to training, financial transparency, and racial and social justice, and provided athletes with the forum to discuss and connect with other athletes.
Hired three mental health officers to continue growing our mental health programming and offer further support to the athlete population.
3.

Training and Return to Sport

Almost all athletes felt confident that the USOPC, their NGB and coaches would handle the return to training and competition with their well-being in mind. Qualification and preparation were a major concern, with almost half indicating that their road to qualification would be more difficult due to the Tokyo Games postponement.
The USOPC developed a return-to-play action plan that provides athletes with clear information on how they can safely return to training and competition.
In collaboration with the USOPP and LA28, the USOPC worked with several Team USA partners to provide athletes with various resources to support a transition to training at home.

The USOPC developed a return-to-play action plan that provides athletes with clear information on how they can safely return to training and competition.
In collaboration with the USOPP and LA28, the USOPC worked with several Team USA partners to provide athletes with various resources to support a transition to training at home.
Athlete Satisfaction, Sentiment and Need Survey
For the first time, the Athletes' Advisory Council and USOPC partnered with a research firm to understand where the U.S. Olympic & Paralympic Movement is currently serving athletes well, and which areas athletes require better quality or additional services. The baseline athlete satisfaction, sentiment and need survey aimed to:
·
Listen to the athletes' voices to better understand their experience, sentiment, service satisfaction, and overall needs from the AAC and USOPC
·
Provide athletes with a greater voice in the decision-making process for services they receive
·
Manifest change to either continue, discontinue, refine or improve various facets of the athlete experience
·
Baseline metrics for future surveys to capture longitudinal data of athlete interaction with the AAC and USOPC
The research included a qualitative study of various athletes across sport, discipline, ability, age and competition level. Qualitative findings informed the quantitative survey development, and results from the survey provided a baseline for future years. The USOPC intends to conduct this survey annually to measure progress over time and identify new areas of improvement to best serve athletes.
Overall, 414 athletes responded to the survey in 2020. Key findings include:
Around half of surveyed athletes say the USOPC is a trusted institution that is helpful, supports athletes, keeps them updated on services, gives athletes a voice and is good at communicating.
Around one-third or fewer believe the USOPC is transparent, treats athletes fairly, supports them in being a better person, understands the athlete's challenges or offers continued support after retirement.
Key Learnings
85% of athletes surveyed are proud of their achievements and experiences with Team USA, but not all feel as supported and valued.
Benefits of interest are underutilized due to a lack of awareness. There is room to improve satisfaction overall, both in the level of interaction and when handling sensitive matters.
The Athletes' Advisory Council lacks familiarity and involvement, but there is interest in the services it provides for athletes.
Alumni members are moderately satisfied, driven by the U.S. Olympians & Paralympians Association's ability to keep athletes informed, represented and provide benefits beyond an athlete's elite sport career. However, only one-in-five athletes are familiar with USOPA and aware of the services it provides.
NGBs are the organizations that athletes are most familiar with and generally, athletes are satisfied with their respective NGB.
Areas for Improvement
Continue to provide holistic support, including financial resources and overall treatment, which are vital to improving athlete's overall experience and satisfaction.
Drive awareness of USOPC's services, especially in the areas of sports medicine, financial wellness, sport performance technology and innovation resources, career support and transition, and networking.
Communicate with athletes on what the volunteer athlete leadership council is, eligibility, how to get involved and around the services it offers.
Build awareness of USOPA and its role. Efforts to represent all athletes and provide networking opportunities will have a positive impact on the complete athlete journey.
Leverage NGBs as a conduit for other organizing bodies to improve satisfaction and empower them to be a trusted resource.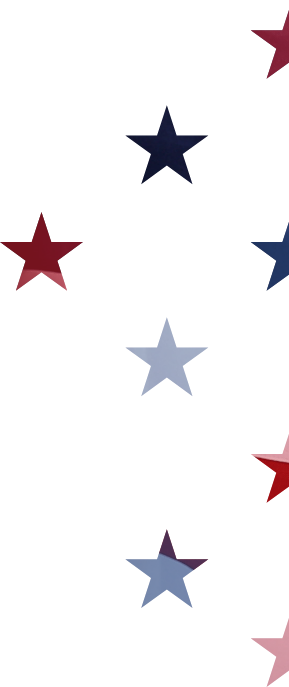 Financial Transparency
Furthering its commitment to organizational transparency, the USOPC shared a completely new set of reporting documents that clearly outline how it allocates financial support – whether through direct funds, programs or services – to member organizations in support of Team USA athletes. The Sport Benefits Statements were established as a central component of USOPC's public-facing annual reporting and financial disclosure process, and for the first time, provided a holistic look at the services and financial resources the USOPC allocates directly to athletes, and in support of athletes through their National Governing Body or High Performance Management Organization.
Sixty-one customized statements were created for each organization (50 NGBs, five HPMOs and six internally managed Paralympic sport bodies) and, collectively, aimed to decipher the USOPC's finances with a new level of detail and insight – showing a relationship with each member organization that is hugely supportive but also rooted in thoughtful efficiencies and a deep focus on sound stewardship.
Additionally, the USOPC hosted the first joint town hall with athletes and NGBs to present a summary of its financial disclosures and promote two-way dialogue around how the USOPC invests resources in support of its mission. The forum also served as an opportunity to provide an update on the U.S. Olympic and Paralympic Movement's progress and impact from the previous year, along with a summary of the USOPC's five-year strategic plan.