Strengthen Support for Team USA Athletes

As Team USA athletes adapted to the mental, physical and economic impacts due to the COVID-19 pandemic and altered their preparations for the postponed Tokyo Games, the USOPC focused on expanding resources, providing clarity to Team USA athletes about available services, amplifying athlete voices and stories – on and off the field of play – and enhancing collaboration with the Athletes' Advisory Council to establish effective mechanisms for continuous improvement in athlete support.
Athlete Services
Elevating Team USA athletes' voices in the USOPC's decision-making and progress was a key area of focus for the athlete services division, which continued to advance the support and resources available to Team USA athletes in the areas of safety, wellness, education, communication and engagement.

Athlete Career & Education
The USOPC Athlete Career & Education program serves and empowers active and retired Team USA athletes in their pursuit of personal, educational and professional success and well-being. Utilizing a collaborative, athlete-centered approach, ACE fosters athlete success by providing an accessible learning and development environment through support, programming and engagement. Nearly 700 athletes were directly served in 2020, representing 90% of sports. Further, 56 athletes gained job placements through ACE and the Adecco Group, and 54 athletes graduated from DeVry University. while nearly 470 athletes received more than $2.6 million—an all-time high—in education resources with the support of donors and education partner DeVry University.
In light of the pandemic, ACE adapted its programming to support the emerging needs of Team USA athletes – including working with the U.S. Olympic & Paralympic Foundation to launch the COVID Athlete Assistance Fund, providing tax assistance, and partnering with Intel to provide 400 athletes access to Headspace mediation for stress management. The ACE team also expanded its digital services to provide athletes on-demand access to resources, including webinars and self-paced learning opportunities.


Athlete Ombuds
The Office of the Athlete Ombuds offers confidential, independent and cost-free advice to athletes and assists with resolving athlete concerns and disputes. With the halt of training and competitions due to COVID-19, there were significantly fewer cases that came into the Office in 2020. Of the total 683 cases, roughly 40% were COVID-related, 24% involved team selection, and 10% involved issues around athlete access to benefits and services.
The Athlete Ombuds' Legal Aid program continues to be a success and despite fewer "right to compete" claims in 2020, 12 athletes qualified for up to $87,000 in grants. The Legal Aid program was established to assist elite athletes without sufficient financial means to seek aid for fees and costs associated with respect to claims before a sport-related tribunal. There are over 12 attorneys with sport-related experience who have agreed to offer at least 50 hours annually of pro bono legal services through this program.
Other changes of note for 2020 include the amendments to the Ted Stevens Act, which provide greater protections for athletes by safeguarding their confidential communications with the Office and prohibiting others from retaliating against athletes who disclose information to or seek assistance from the Athlete Ombuds.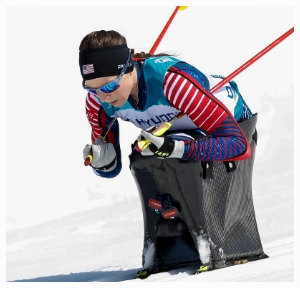 U.S. Olympians & Paralympians Association
Team USA alumni were called to serve U.S. Olympians, Paralympians and hopefuls in new ways in 2020, offering advice, support and shared experiences as athletes across the world faced uncertainty and hardship posed by the pandemic and Games postponement. With competition at a halt, USOPA continued to implement programs that encouraged Team USA athletes to foster Olympic and Paralympic values in their communities, encourage youth to pursue those values, develop camaraderie among athletes and honor the individuals who have shared the unique experience of representing their nation at the Games.
Additionally, in the year of its 40th anniversary, the 1980 U.S. Olympic Team was chosen as the recipient of the Olympic & Paralympic Torch Award. The 1980 U.S. Olympic Team was denied the opportunity to represent the United States with the decision to boycott the Olympic Games Moscow 1980. Some athletes were able to dedicate another four or eight years to their athletic pursuits, while others were not. Athletes from the 1980 team went on to become philanthropists, doctors, service members, scientists, public servants and community leaders, while others went on to inspire the next generation as teachers, coaches and volunteers. Collectively, the USOPC recognized their sacrifice and their legacy, by developing an online archive and as a permanent tribute at the United States Olympic & Paralympic Museum.

Elevating Athlete Voice and Representation
The USOPC took several actions to place athletes more directly in its decision-making process and elevate athlete voices and expression in the U.S. Olympic and Paralympic Movement. Working collaboratively with the Athletes' Advisory Council, the USOPC strengthened existing mechanisms and created new avenues for athletes to raise awareness on issues they are passionate about and inspire change in their communities and nationally.
Increased AAC Aid
In January, the USOPC and Athletes' Advisory Council signed a historic Memorandum of Understanding to provide independent, operational support to the council and ensure athletes' needs and voices are well-represented in organizational decision-making. Effective through 2024, the MOU provided the AAC with an initial annual budget of $525,000, with the aim to increase the budget 2% each year to support staffing, projects and travel. The agreement, which gives the AAC full autonomy over the allocation of its budget and personnel, also provides the council with access to internal USOPC administrative resources. The MOU will be reviewed annually by the AAC and USOPC.
AAC Executive Director
In July, the USOPC and AAC appointed the council's first executive director. The position was created to enable the volunteer leadership body to more effectively and professionally advocate on behalf of U.S. Olympic and Paralympic athletes and advise the USOPC on an increasingly diverse and complex set of issues and policies. Reporting directly to the AAC chair, the executive director is tasked with working with the AAC's elected leadership to establish strategic goals and advance relationships between Team USA athletes, the AAC, the USOPC and other key stakeholders.
Expanded Board Structure
Building on the USOPC's commitment to increase athlete representation on its board of directors – including the addition of alumni athletes – in 2019, the organization announced the addition of four athlete board members in December for a total of nine (effective Jan. 1, 2021). The expanded structure included two new athlete at-large positions and increased elected athlete representation from three to five, meeting the recommended threshold of 33%. Swimming icons Donna de Varona and John Naber were named athlete at-large representatives, joining newly appointed members Muffy Davis and Daria Schneider, and existing members Cheri Blauwet, Anita DeFrantz, Steve Mesler, Kikkan Randall and Brad Snyder.
Team USA Council on Racial and Social Justice
The USOPC values the expressions of Team USA athletes and believes their right to be a positive force for justice and change aligns with the fundamental values of equality that define Team USA and the Olympic and Paralympic movements. In response to the racial and social unrest that captivated the nation following the tragic and unconscionable murder of George Floyd, the USOPC formed the Team USA Council on Racial and Social Justice in partnership with the Athletes' Advisory Council, NGBs and U.S. Olympians & Paralympians Association, to address the rules and systems in the U.S. Olympic and Paralympic movement that create barriers to progress. The 44-member council is dedicated to working collaboratively to provide solutions and recommendations with the aim of eradicating racial and social injustice and cultivating change through strengthened athlete voices.


It is time to match your courage. To listen and to understand. To do the work. To accept that addressing racial injustice is everyone's concern, every day. To remove the barriers, to changethe rules, and to empower Black voices to be heard.

The Council's Protests and Demonstrations Steering Committee released its first set of recommendations in December, requesting a change to the International Olympic Committee's Rule 50 and International Paralympic Committee's Handbook Section 1, Chapter 3, Sub-section 2.2, to allow athletes to peacefully protest and demonstrate without fear of sanction during the Olympic and Paralympic Games.
In support of that recommendation, the USOPC made a historic shift in policy and determined that it would not sanction Team USA athletes for peacefully and respectfully demonstrating for racial and social justice causes for all human beings, particularly those representing historically underrepresented and marginalized groups. With the announcement, the USOPC reaffirmed its commitment to work with athletes and NGBs to effect change, and support the IOC and IPC as they considered amendments to their respective demonstration rules to help shape a progressive, fair and effective policy for the global sport community.
The Council's second steering committee is focused on amplifying athlete voice and expression in the national and international Olympic and Paralympic movements; while the third steering committee is dedicated to enhancing institutional awareness and cultural change related to USOPC and NGB diversity and hiring policies; and the fourth steering committee is focused on eradicating racism and acts of discrimination within the U.S. Olympic and Paralympic movement.
Enhancing Athlete Earning Potential
The USOPC heard directly from Team USA athletes that the COVID-19 pandemic, and the ensuing postponement of the Tokyo Games and other events, acutely impacted athletes at a critical time in their preparations. The USOPC and its foundation recognized an opportunity to offer additional support and worked across the U.S. Olympic and Paralympic community to alleviate the financial burden faced by many athletes during a most unprecedented year.

Team USA Promotion
The unforeseen halt in competition and events provided a unique opportunity to adjust Team USA promotion to expand storytelling across digital and social platforms, and honor Team USA athletes for their resiliency, creativity, depth and pursuit of greatness in an unprecedented year, while also recognizing their inspiring contributions off the field of play – as teachers, mentors, frontline responders, administrators, activists and more. Through it all, the USOPC's commitment as an inclusion rider remained paramount with a continued focus on celebrating the strength of Team USA's diversity and elevating Paralympic awareness and engagement.
The USOPC launched the "We are Team USA" campaign to rally and unite both athletes and fans as the country faced an unprecedented period in its history and refreshed TeamUSA.org to be more mobile-friendly with content-rich design and features. The digital team offered athletes and fans an opportunity to connect with each other through athlete-generated content, athlete-hosted live chats, live takeovers, and shared assets – all to showcase the resolve and drive of Team USA athletes to train and work even harder to be ready for the Tokyo Games in 2021.
At the close of the year, the USOPC's quarterly brand health tracker indicated the Olympic and Team USA brands – since the onset of COVID-19 – appear to be separating from sports industry peers in terms of how accessible and unifying they are and, and with perceptions of dynamism and excitement.

Team USA Digital Network
The Team USA Digital Network develops programs that celebrate and elevate the legacy and excellence of Team USA athletes, the Olympic and Paralympic movements, and positively impact athletes' personal branding, voice, storytelling, sponsorship and earning opportunities, on and off the field of play. These include traditional and digital media, broadcast initiatives, international outreach and investments in local, national and international community endeavors.
U.S. Olympic & Paralympic Day
As part of its mission to empower Team USA athletes, the USOPC must be diligent in ensuring its decisions and actions reflect all athletes it serves. That is why the USOPC worked with the International Olympic Committee, International Paralympic Committee and Toyota to honor and reimagine the first-ever Olympic & Paralympic Day in the United States – marking a change that includes the values of the Paralympic Movement in the annual worldwide day of recognition. On June 23, annually Olympic Day, the new milestone celebrated fitness, well-being, sport culture and educational opportunities, while promoting the Olympic values of excellence, friendship and respect, and the Paralympic values of determination, inspiration, courage and equality.
Traditionally a gathering to celebrate sport together across the world, 2020 marked the first and largest virtual workout, connecting people and athletes across countries to ensure the spirit of Olympism and Paralympism was celebrated safely. The milestone helped enhance Paralympic awareness, marking a continuation of the USOPC's long-standing commitment to elevating U.S. Paralympic athletes, who are integral to the makeup of Team USA and the nation they represent. Overall engagement increased across the Movement with 244 individual athletes, NGBs and partners posting to their social profiles in celebration of the milestone, up from 157 in 2019, generating a 53% increase in total posts. Digital content also saw a 126% increase from the previous year, while media coverage helped reach an estimated 338 million.
Athlete Storytelling
The Team USA brand focuses on inspiring athletes and fans to pursue their own greatness by giving a stage for America's greatest athletes to share all facets of their individual lives, experiences, and personalities, in and out of competition. Team USA empowered athletes to tell their stories – in their own voice – creating an authentic connection between athletes and fans by increasing athlete digital opportunities across owned channels by 41% over 2019. Through this lens, the USOPC told the stories of athletes training creatively under the circumstances of the pandemic and celebrated the active role they played in their community whether it was serving as a frontline hero or advocating for racial and social justice.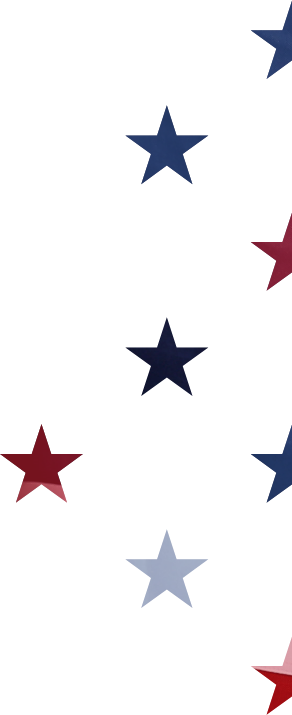 Team USA & the Sport Community Discuss Mental Health.
Team USA hosted an all-star panel of elite athletes and mental health professionals for an important discussion on mental health awareness and mental health practices and techniques. Hosted by five-time Olympic swimming champion Missy Franklin, the discussion explored the similarities in mental health challenges that Olympic & Paralympic athletes and elite U.S. professional athletes face in their everyday lives. Panelists included Robbi Hummel (USA Basketball, Minnesota Timberwolves), Doug Middleton (Jacksonville Jaguars), Dr. Sean McCann (UOSPC Sport Psychology), Dr. Kensa Gunter (Mind Health), Dr. Shaun Tyrance, Kansas City Chiefs team clinician). This authentic conversation served as a catalyst to create greater awareness about the topic of mental health awareness and to normalize mental wellness.
U.S. Olympic & Paralympic Museum
On July 30, the doors to the U.S. Olympic & Paralympic Museum in Colorado Springs, Colorado opened. The Museum is a one-of-a-kind tribute to the history of the U.S. Olympic and Paralympic movement with Team USA athletes at the center of the experience.
The 60,000-square foot building features 12 galleries following a narrative arc that takes guests through Team USA athlete's journey. Guests will experience these inspiring stories through cutting-edge technology that prioritizes accessibility and inclusivity. The galleries include: Hall of Fame; Introduction to Olympism; Athlete Training; The Lab; Parade of Nations; Summer Games; Winter Games; The World Watches; Medal Collection; Final film entitled, "To Take Part"; Medal Ceremony; and a frequently updated rotating gallery.
With its universal design and technology capabilities, the Museum is one of the most accessible and interactive museums in the world. Guests can customize their sport preferences and accessibility needs for a tour that is uniquely their own. Team USA athletes were involved and consulted throughout the project to achieve our goal of authentic experience and inclusive design.
Crawford Family U.S. Olympic & Paralympic Archives
The Crawford Family U.S. Olympic & Paralympic Archives at USOPC headquarters nurture and promote the U.S. Olympic and Paralympic movements through preservation and presentation of artifacts, historical photographs and documents that capture the history of Team USA. The archives developed opportunities for museum exhibits and national displays to showcase historic Olympic and Paralympic memorabilia throughout the country—including supporting the U.S. Olympic & Paralympic Museum. Archives at USOPC held an expanded role in 2020, supporting the communications and marketing functions while increasing in photo and manuscript digitalization and research requests.
2020 by the numbers:
300+
photo and research requests filled
321
items currently on display at the USOPM