Enhance NGB Support and Oversight
The USOPC focused on finding innovative ways to support member National Governing Bodies and High Performance Management Organizations through the pandemic to ensure stability through the uncertainty. It also launched new compliance operations and a certification model to improve organizational health and governance across U.S. sport organizations.
NGB Services
In 2020, the USOPC dedicated $2.5 million to support NGBs and HPMOs in their operational effectiveness and service to athletes in 55 sports, including 50 NGBs and HPMOs. The USOPC works with these organizations to improve governance and leadership functions, strategic planning and business operations to help sport bodies become more organizationally sound, in turn creating better environments for athletes to train, compete and thrive.
Building Community
The USOPC also made strides in connecting with NGBs and HPMOs in an increasingly virtual world. The NGB Hub, launched in January 2020, is an online community for NGB and HPMO staff members share best practices and access important information and updates from across the USOPC. Since its rollout, nearly 500 NGB/HMPO staff members have accessed the Hub's 15 sites featuring different topics. Additionally, the USOPC hosted webinars, roundtables and information sessions focused on COVID-19, DEI, fundraising and more to provide the space to learn together throughout a challenging year.
COVID-19 Support
The COVID-19 pandemic had a large impact on U.S. sport organizations, directly affecting events and revenue generation. The USOPC worked closely with NGBs and HPMOs, conducting a series of impact assessment surveys and a series of interpersonal roundtables to better understand how NGBs/HPMOs were impacted by COVID-19 so the USOPC could provide support. Based on financial impacts and concerns raised, the USOPC provided a one-time grant to NGBs/HPMOs to assist in supporting athletes through high-performance programming, as well as with operational needs. A minimum of 50 percent of the allocated funds were to be used for high performance programming.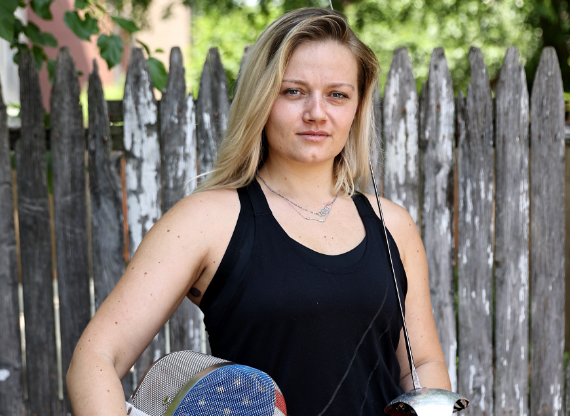 Governance
In a year dedicated to strengthening accountability across the Olympic and Paralympic movements, the USOPC worked closely with NGBs to provide new tools, resources and consultation to support their governance work. The USOPC provided over 400 hours of customized governance and compliance education and over 50 governance templates, while also developing tools to help NGBs recruit board members, onboard new members and evaluate board and staff performance.
In an effort to improve representation and expertise across sport leadership, the USOPC worked with NGBs and HPMOs to provide a governance tool to evaluate and identify specific areas of strength and gaps across their own boards. With this knowledge, NGBs and HPMOs were able to access the new Olympic and Paralympic Sports Board Registry — a resource developed by the USOPC to allow highly qualified, diverse individuals to formally submit their interest in serving in leadership roles in the Olympic and Paralympic movements.

NGB Audit & Compliance Standards
To strengthen good governance and more clearly define common operational language, measurements and goals, the USOPC collaborated with leaders from the NGB Council, Athletes' Advisory Council and U.S. Olympians & Paralympians Association to develop new requirements NGBs will be audited against each quad as part of its new NGB certification program. These stronger and more comprehensive audit standards focus on five key areas:
Athlete protection and rights
— clarity to ensure fulfillment of policies and standards set by the U.S. Center for SafeSport and U.S. Anti-Doping Agency
Sport performance
— successful implementation and adoption of team selection procedures and Paralympic classification standards
Governance and compliance
— elevating athletes' voices and representation with emphasis on board composition and conflicts of interest
Financial standards and reporting
— enhanced financial stability, board approval and oversight
Operational performance
— additional measures to promote managerial capability, grievance procedures, whistleblower and anti-retaliation policies, gender equity and equal opportunity, strategic planning, and transparency around existing diversity and inclusion scorecard reporting requirements
The USOPC worked collaboratively with NGBs and HPMOs to provide templates, tools and educational webinars to guide organizations in adopting the new requirements which will begin to be audited in 2021.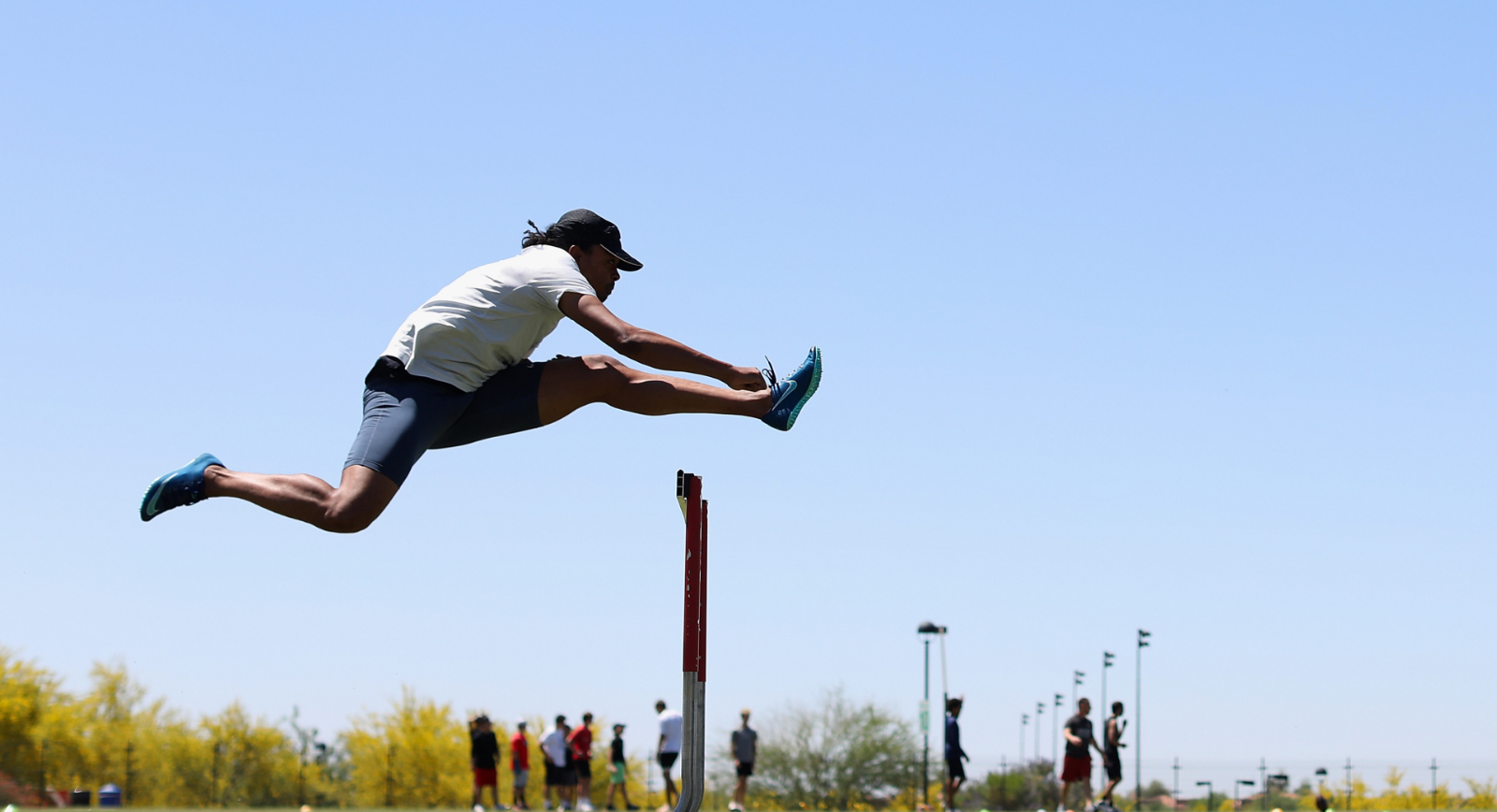 Chief Ethics and Compliance Officer
Demonstrating its commitment to increased oversight and accountability within the U.S. Olympic and Paralympic community, the USOPC hired its first chief ethics and compliance officer in August. The new role is dedicated to overseeing the USOPC's NGB certification renewal program and its NGB and USOPC compliance team, which is dedicated to overseeing compliance with the Ted Stevens Olympic and Amateur Sports Act and the USOPC's bylaws, and the NGB Audit, which assesses NGBs against the updated compliance standards.
Digital & Marketing Support
The USOPC continued to extend support to NGBs on the Team USA digital platform to ensure financial and technological stability through the Digital Media Agreement. The USOPC also liaised with NGBs to support the Commercial Awareness & Revenue Working Group, which was formed by NGBs to work collaboratively with the USOPC, Foundation, USOPP, and to develop, grow and optimize revenue and exposure for NGBs to support a safe, sustainable system for athletes and coaches at every level.
Sport Pipeline and Development
The prevailing risk to the American sport pipeline – from grassroots youth programs to the NCAA – and with it, the sustainability of elite sport in the U.S. – was profoundly accelerated and expanded by the impact of COVID-19. By focusing acutely on sport development in the U.S., the USOPC, in partnership with NGBs and partner sport organizations, continued to amplify the need for safe, consistent, positive and universal access to sport – to the benefit of communities, society and future generations of Team USA. Identifying where the barriers to sport participation exist, the USOPC continued to work closely with NGBs, USOPA, the NCAA, the Aspen Institute, affiliate organizations and the U.S. Center for SafeSport to advocate for the value of sport and establish a roadmap for continued growth in sport safety, funding, infrastructure and access for all.
Diversity, Equity & Inclusion Scorecards
In accordance with the Ted Stevens Act, the USOPC implemented the eighth edition of its annual Diversity, Equity and Inclusion Scorecard program, which annually collects diversity data related to race, ethnicity, gender, disability and military veteran status from the USOPC, NGBs and HPMOs. In 2020, the USOPC added new data elements to the scorecard, including the six internal Paralympic NGBs and USOPC interns and part-time workers to provide additional transparency.
The scorecard is designed for the USOPC, NGBs and HPMOs to easily identify opportunities to become more diverse and inclusive and to assist in creating diversity plans and identifying the best use of resources for DE&I success. More
Coaching Education
The USOPC is committed to supporting NGBs and HPMOs by pioneering coaching education and training opportunities to help guide Team USA athletes to competitive excellence through quality coaching. In 2020, the USOPC adapted to provide new learning experiences through virtual education, hosting more than 20 webinars for the National Team Coach Leadership Education Program and launching two Coach Accelerator Program opportunities – CAP Courageous Coaching and CAP Resilience – serving a total of 90 coaches across summer and winter sports.
Additionally, the USOPC advanced the Apollo project – an integrated coaching program that works directly with Apolo Anton Ohno, the most decorate U.S. winter Olympians of all time – to deploy sport-specific coaching resources to winter NGBs. Through the program, Ohno hosted 10 team coaching calls focused on effective communication for athlete selection processes and convened over 50 one-on-one virtual sessions with winter sport coaches. These mastery calls focused on discussing resilience and stress management support to team planning, training organization and delivery, and competition support.
The USOPC continued to expand its American Development Model through the development of the NGB Development Guidebook. Developed in partnership with NGBs, the guidebook provides helpful examples and resources for new NGBs that are interested in building out ADM for their sport. The USOPC also continued support of NGBs in their development of ADM and coaching education curriculum through providing grant funding to 12 NGBs.


Collegiate Partnerships
To kick off 2020, the USOPC and USOPC Collegiate Advisory Council facilitated adoption of NCAA legislation to support national team student-athletes in January 2020. This first-of-its-kind legislation allows Team USA college athletes greater access to USOPC/NGB resources and unlimited time to train with their college coaches. It also establishes Paralympic parity by extending all Olympic policies and exceptions to Paralympic events/athletes in Divisions I, II and III. These legislative reforms were passed unanimously by the NCAA and has since impacted 324 current Team USA student-athletes training across 84 schools.
At the start of the pandemic, more than 550 Team USA athletes were trying to train on collegiate campuses, and many were impacted by school closures. In response, the collegiate partnerships team worked with school leaders to help athletes navigate COVID safety protocols and facility access.
In the wake of the COVID-19 financial recalibrations on campus, 37 NCAA Division I schools dropped 121 sport programs. This spurred the USOPC CAC to construct the USOPC College Sports Sustainability Think Tank as a "fast break" approach to convene college and NGB leaders, athletes and coaches to identify solutions to help sustain collegiate Olympic and Paralympic varsity programming. The effort resulted in three priorities:
SPORT SUSTAINABILITY:
Develop legislative proposals to help Olympic sports be more sustainable and efficient by streamlining costs and opening opportunities for untapped revenue.
SPORT STRUCTURE:
Reimagine the NCAA sport sponsored structure by organizing a range of sport categories and leaning on NGBs to aid with sport management and/or infrastructure.
VERTICAL PARTNERSHIPS:
Connect stakeholders (youth, college, elite) to create resource efficiencies and pilot exposure and revenue collaborations (e.g., media content sharing, events, recognition).
In addition, the "Olympians Made Here" and "Paralympians Made Here" collegiate solidarity campaigns relaunched across athletes, schools, conferences and NGBs in October 2020. Developed by a group of Team USA athletes, the campaign narrative emphasizes the important role college plays in our sport society and each athlete's development.
While the pandemic has been a turbulent time in our history, it has sparked a new appetite for partnership and necessitated innovative collaboration between the collegiate and USOPC communities to strengthen scholastic Olympic and Paralympic sport opportunities on campus.