Performance and well-being reinforce each other. In addition to supporting athletes in their pursuit of high-performance and competitive excellence, the USOPC is also accountable for enhancing the long-term health and well-being of Team USA athletes, physically, emotionally and mentally. In a year in which health and safety were paramount worldwide, the USOPC doubled its efforts to institutionalize initiatives that improve athlete safety, normalize mental health, further awareness and prevention of all forms of abuse, and empower sustained athlete well-being.
COVID-19 safety countermeasures and mitigation
2020 was a year of ongoing learning, adaptation and creative thinking while prioritizing the health and safety of Team USA athletes and those who support them. The USOPC hired a chief medical officer in March 2020, right before COVID-19 was declared a global pandemic, and the USOPC sports medicine team immediately focused on providing guidance and planning mitigation measures.
The USOPC formed the Infectious Disease Advisory Group, comprised of public health, infectious disease, and pulmonary experts from exceptional institutions across the country, in addition to creating the COVID-19 Working Group inclusive of multi-departmental USOPC staff, athletes and NGB representatives. Both groups served as important counsel to align decision-making throughout the pandemic. Decisions prioritized athlete safety and well-being, provided avenues for athletes to train for Tokyo and Beijing in a safe environment, and relied upon fact-based information from the federal, state and local officials to support athlete training, competition, travel and business continuity.
For more information on Olympic & Paralympic Training Center mitigation measures, More
Sports Medicine
The USOPC's three sports medicine clinics located in Colorado Springs, Lake Placid, and Chula Vista continued to provide world-class medical services for Team USA athletes, with over 20,000 athlete visits across the clinics in 2020. The USOPC advanced its technological capabilities to support Team USA athletes to achieve their best. Supported through a generous donation from Senenne & Dr. Marc Philippon and through the USOPC's partnership with the Steadman Philippon Research Institute, the clinics upgraded treatment capabilities for tendon injuries. The USOPC also acquired new equipment to advance ultrasound imaging.
In a year with limited travel, the USOPC worked closely with its National Medical Network partners to provide exceptional medical care for athletes across the U.S. The USOPC's NMN partners provided access to numerous medical subspecialties, diagnostic imaging modalities and laboratory tests, with a total of $5,100,000 value in kind in medical care. In 2020, over 1,300 referrals were made to NMN partners, and the USOPC was thrilled to officially welcome Texas Children's Hospital as a new partner. Texas Children's Hospital provided a generous grant, which was used, in part, to cover travel costs for athletes to obtain care from NMN partners, provide travel and lodging while receiving an Elite Athlete Health Profile at one of our sports medicine clinics, and fund consultants in cardiology, sleep medicine, pulmonology, women's health, family medicine, concussion, and mental health.
The sports medicine team added five new staff members to ensure the efficient and effective delivery of services to our athletes, including the addition of a director of mental health services to address the mental impacts experienced by elite athletes, especially at the height of the pandemic.
Injury and illness prevention continued to be a primary area of focus. As an International Olympic Committee-designated Research Center, and in partnership with the U.S. Coalition for the Prevention of Illness and Injury in Sport, the USOPC published 88 research papers in peer-reviewed medical journals. The USOPC also received a $75,000 grant from the Partnership for Clean Competition to support COVID-19 testing and cardiopulmonary screening program. The USOPC's findings, which identified no cardiopulmonary abnormalities post-COVID-19 in elite athletes, were recently published in Sports Health. In conjunction with U.S. Coalition partners, the USOPC hosted its most successful Injury Prevention Conference to date in October 2020. The sports medicine team also worked to build the infrastructure to create a dedicated position to help lead injury and illness prevention research efforts into the future.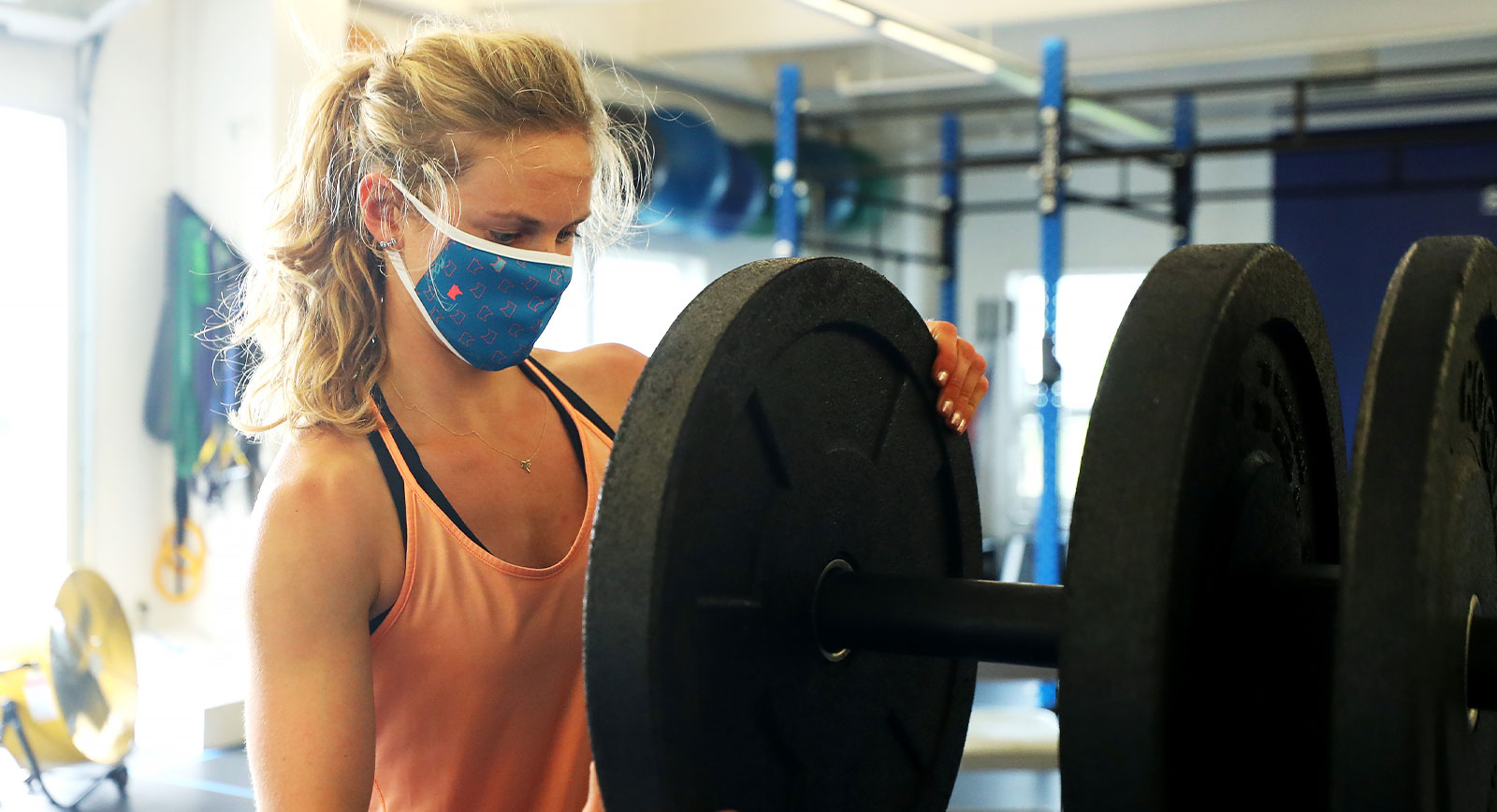 Ongoing commitment to Athlete Safety
The USOPC's commitment to athlete safety is unwavering and at the center of its mission. In 2020, the USOPC continued its important support of the U.S. Center for SafeSport on athlete safety matters, while also bolstering its own efforts to develop policy and prevention measures and provide education to create an environment free from emotional, physical and sexual misconduct and abuse.
The Center has exclusive jurisdiction over the reports of sexual misconduct in the Olympic and Paralympic community, and in 2020, the USOPC provided $11.5 million funding to the U.S. Center for SafeSport to support its investigative efforts, response and resolution. Certain cases do not fall within the Center's jurisdiction and may be referred back to the USOPC.
Internal policies, procedures and protocols
The USOPC is committed to building a sustainable infrastructure that will shape behaviors, institute best practices and raise awareness around abuse prevention, and the appropriate and swift response and resolution of allegations of abuse.
In 2020, the USOPC released its athlete safety policy and implemented the U.S. Center for SafeSport Minor Abuse Preventive Policy. It also solidified its internal response and resolution process for athlete safety matters under USOPC jurisdiction.
In addition to expanding general mental health resources for athletes, the USOPC also outlined internal protocols for mental health support for USOPC participants involved in an athlete safety matter.
Increased awareness through education
A critical component of building a culture of trust and accountability is education and creating awareness. In addition to complying with all training requirements from the U.S. Center for SafeSport, the USOPC worked with the Center to provide tailored training for USOPC internal Paralympic sport staff. The USOPC also met with NGB athlete safety coordinators every two months to share best practices and discuss challenges, trends, and policy implementation.


Mental Health Progress
The realities of the pandemic — pauses in training and competition, changes in routines, and spending time away from sport to care for personal communities — impacted the Team USA community in many ways. In addition to encouraging athletes to remain vigilant in protecting their physical health, the USOPC was committed to empowering athletes to focus on their mental health and well-being.
Convening Experts
The USOPC formed an external Mental Health Taskforce to support Team USA athletes – and the coaches, officials and administrators who serve them – to address mental health concerns and promote sustained and holistic well-being throughout their complete athlete journey. The 13-member taskforce meets monthly and is comprised of U.S. Olympians, Paralympians, coaches, medical and mental health professionals who are charged with developing best practices, resources and action plans to support the mental health needs of Team USA athletes – before, during and after competition.
The USOPC also engaged mental health officers to address mental health concerns of Team USA. Originally appointed to support Team USA athletes at the Olympic and Paralympic Games, the officers worked in collaboration with the USOPC's team of sport psychologists and internal mental health working group to develop pathways for athletes to seek and receive mental health support throughout all stages of their athlete journey.
In September, the USOPC hired a director of mental health services. The new role was established to direct the clinical pathways for mental health assessment, referral, treatments and management, while leading the management of mental health crisis. Hitting the ground running, the director collaborated with the Mental Health Taskforce, mental health officers and USOPC sport psychologists to create a comprehensive Emergency Action Plan for mental health and laid the groundwork for additional tools and long-term mental health strategy.
Expanded Resources
Recognizing the toll the uncertainty and isolation of the pandemic and eventual postponement of the Games, the USOPC expanded access to its ComPsych program, including unlimited 24/7 access to phone counseling with certified professionals, to all athletes so even those who did not have insurance could access the benefits.
Team USA partners at Intel provided support to Team USA athletes with subscriptions to Headspace Plus, providing hundreds of resources for focus, sleep, movement and more, including content designed for recovery, competition, training and motivation.
USOPC sport psychologists adapted to virtual appointments with athletes to ensure continuity of care and support.

Normalizing Mental Health
In addition to ensuring athletes knew how to access resources, the USOPC also focused on erasing the stigma around mental health. The USOPC joined the nationwide movement to promote Mental Health Awareness Month in May through its "We Are Team USA" campaign. The promotion of "in this together" focused on raising awareness around mental health resources and needs within the Team USA community and promoting a culture that encourages proactively seeking and delivering mental health support for everyone. The USOPC also launched a mental health hub on TeamUSA.org, inclusive of educational resources as well as athlete stories around mental health.